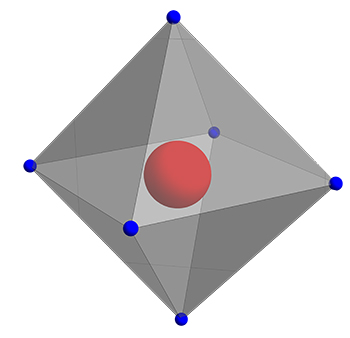 A particularly interesting class of solids is "strongly correlated materials," in which their valence-state electrons can feel a mutual Coloumb repulsion (after all, they have the same negative charge) and enter a state of strong interaction. At this point, any of the electrons' quantum numbers become equally important in governing the macroscopic properties. The spin, orbital, and charge number can combine with the underlying (and always vibrating) crystal lattice to ultimately produce a rich array of macroscopic phenomena such as metal-insulator transitions, superconductivity, magnetism, etc. That's right: interactions at the quantum scale result in properties we can appreciate and make use of at our life-sized scale.

In our group, we are primarily focused on transition-metal oxides as a platform to study strong correlations. The extended d-orbital of the metal ion, hybridized with the adjacent oxygen p-shell, leads to extraordinarily rich physics. Looking at different material families like copper-oxides, nickelates, manganates, iridates, we aim to understand the nature of their complex phase diagrams that include superconductivity, charge+spin density waves, and frustrated magnetism.





Understanding and manipulating these collective quantum grounds states could eventually take us into a new generation of functionalities, data and/or storage devices, and computational logic frameworks.